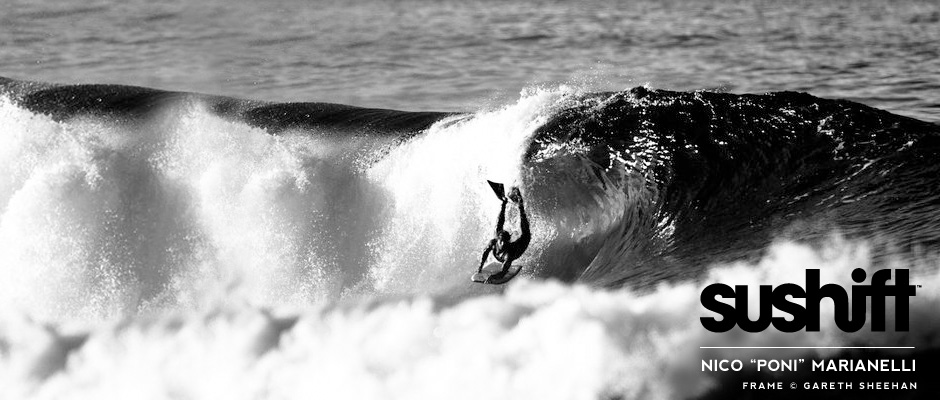 Nico "Poni" Marianelli is one of the most humble bodyboarder we've met, he charges like crazy some of the heaviest waves SW France can deliver and is the coolest guy in town. Nico is the first guy we put on the team, his personality, riding and ethic fits Sushift™ and our DNA perfectly. Last winter Nico went to Hawaii for the first time and surfed banzai pipeline for the first time ever at 10ft+ as if it was just his backyard beachbreak. He puts our gear to the test in the worst situations and waves which is perfect for our R&D. Believe us, the guy hasn't finished to surprise you and us.
Current sponsors:
Sushift™ Accessories, OGM Bodyboard Shop, Wainot Clothing
Home sweet home:
Nico hails from "Med" in South of France but has been shredding the SW France Anglet jetties for a while now.
Current location:
Anglet, SW France.
Gallery: